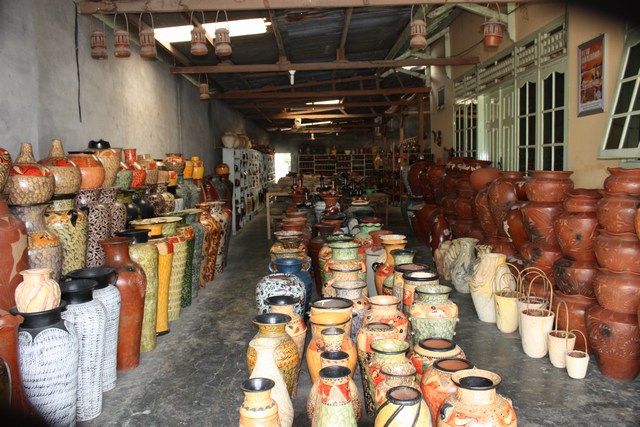 One of my blogging friends, Barrie from
Why Go Bali
, just got back from a several months trip to Indonesia. On his journey, he has collected thousands of photographs of the culture, society, artwork, and the history. I have been begging him for pictures, but he's completely jet lagged at the moment, so I'm going to borrow just one, one I promise Barrie, to show all of you.
There were two places I wanted to visit when I visited Lombok; the traditional weavers of Sukararapottery at Banyumulek. Fortunately I was able to experience both of these places in the short time I had in Lombok.
Barrie is an adventurous traveler who has been all over the world since the age of two. He found his heart in Indonesia and now he writes about it while enjoying the sand beneath his feet.